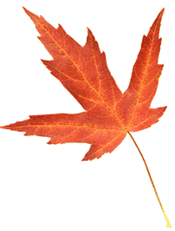 COURTESY OF ANSWERS IN GENESIS
How are all you people out there? I am well, though a bit on the tired side for all the running around and visiting I'm doing with my family. I pray all of you have been blessed these past tow weeks and I pray you forgive me for not being able to write. Here in the northern mid-west of North America, autumn leaves are well on their way through their color cycle. My sister keeps saying it is a drab year though coming from the west it looks beautiful to me! Either way, I just love this time of year.
So have you ever wondered why leaves change color in the
fall and produce such brilliant colors and then die? And why are some years more beautiful than others?
First, lets distinguish what "dying" means in relations to plants. "

We commonly use the word

die

to describe when plants, animals, or humans no longer function biologically. However, this is not the definition of the word

die

or

death

in the Old Testament. The Hebrew word for

die

(or

death

),

mût

(or

mavet

), is used only in relation to the death of man or animals with the breath of life, not regarding plants.

This usage indicates that plants are viewed differently from animals and humans...

Since God gave only plants (including their fruits and seeds) as food for man and animals, then Adam, Eve, and all animals and birds were originally vegetarian (Genesisn1:29-30)

. Plants were to be a resource of the earth that God provided for the benefit of

nephesh chayyah

creatures—both animals and man. Plants did not "die," as in

mût

; they were clearly consumed as food. Scripture describes plants as

withering

(Hebrew

yabesh), which means 'to dry up.

'

This term is more descriptive of a plant or plant part ceasing to function biologically.

.."1
It is this withering process that causes the coloring of leaves. A leaf has several pigments, the two most prevalent are the pigments chlorophyll and carotenoids. Chlorophyll pigment is present in spring and summer and helps the plant to capture sunlight for photosynthesis. Carotenoids are always present but the chlorophyll pigment is more abundant during the warm seasons and generally camouflages the carotenoids.
As the days grow colder and the period of light grows shorter, the chlorophyll breaks down. When this happens, the yellowish colors become visible. Other colors such as the sumac's purple leaves, the beeches golden bronze, and the oak's brown are produced from other pigments.
My favorite, the red colors found in maples and Virginia creepers (and others), are produced when sugar is formed in the leaves. This happens when the autumn days are sunny and warm. Then the cool nights trap the sugars in the leaves and the red pigment, anthocyanin is formed.
"Leaf colors are most vivid after a warm, dry summer followed by early autumn rains, which prevent leaves from falling early. Prolonged rain in the fall prohibits sugar
synthesis in the leaves and thus produces a drabness due to lack of anthocyanin production." If you had a warm, dry summer but no early autumn rains, you can artificially 'trick' your landscape trees by giving them several good waterings during the early fall season.
So if you live in the northern hemisphere, get out there and enjoy these beautiful days of autumn amongst God's creations!
Until next time, God Bless and take care,
Willow Dressel
References:
https://answersingenesis.org/biology/plants/do-leaves-die/